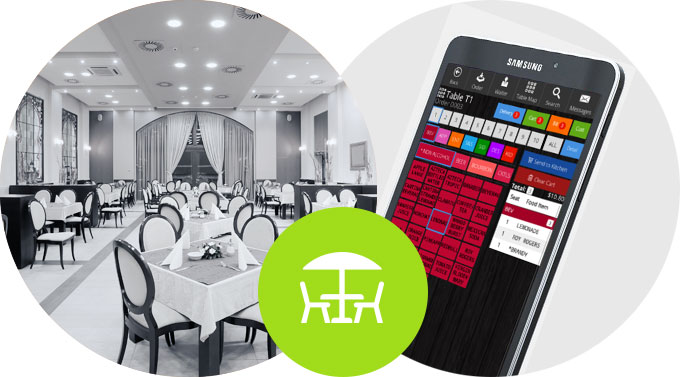 HOST MODE
The host mode includes a table map for monitoring and seating guests, a reservation list,and a waiting list. Hosts can monitor tables and where each table is in their dining experience to better estimate wait times for incoming guests. This mode also includes the features of the server mode for added convenience.
---
TABLE MAP

The table map shows a variety of information such as which tables are open, tables with new guests, which tables are waiting for food, and which have paid their bill. Each table will also show the maximum capacity of that table.
RESERVATION/WAITING LISTS

Add, view and edit guests to reservation and waiting lists with customer names, phone numbers, party size, and an additional area for notes..