SERVER MODE
---

An ordering station in the palm of your hand
An ordering station in the palm of your hand. No more waiting in line at your POS. Send an order to the kitchen directly from the table. Servers have a tool to help accuracy & communication. Increased efficiency through a fast ordering system with the touch of a button. Servers can manage their tables like never before! You can even receive a text from your table allowing instant service and instant satisfaction!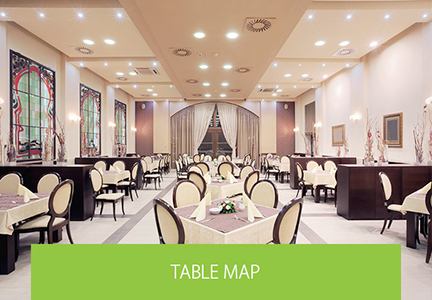 The table map shows a variety of information such as which tables are open, tables with new guests, which tables are waiting for food, and which have paid their bill. Each table will also show the maximum capacity of that table.
---

A full communication system is set up between the hostess, server, guests, and kitchen. Servers can receive messages from guests for more water or a spill at the table. This enables faster and better service to customers and gives servers the confidence that the tables are taken care of. Servers also have the ability to message other servers in case help is needed. Servers can send food and beverage directly to the kitchen from their hand-held device. Servers will receive notifications such as when a customer is ordering alcohol and needs to show ID, when food is ready at the kitchen and when customers have paid.